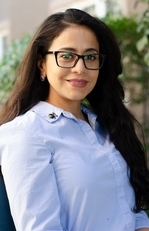 505.988.0367
(505) 983-3727 fax
505.204.5311 cell phone

somethingaboutsantafe@gmail.com
2000 Old Pecos Trail
Santa Fe NM, 87505
Receive Email Alerts from Me
To imagine 'Santa Fe Living' through the experienced lens of an artist is to discover all The City Different has to offer.  
An artist to her core with a deep adoration for family and friends, animals and everything Santa Fe, associate broker Nohelia Crisafulli has 
an enduring passion and drive to assist buyers and sellers in maximizing their investment in the Santa Fe market.
It's the same passion that successfully guided her 14-year career as a bilingual singer, musician and actress with a 
penchant for being in front and behind the camera.  
"Buying a home in The City Different is truly an artistic endeavor," believes Nohelia.  "It's a true joy to use my creative gifts to inspire my clients to realize their dreams of living is such an amazing city."