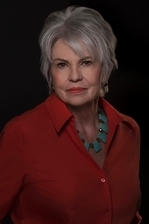 505.983.0375
(505) 983-3727 fax
505.331.3990 cell phone

maremath@gmail.com
2000 Old Pecos Trail
Santa Fe NM, 87505
Receive Email Alerts from Me
Originally from Albuquerque, Marianne comes from a family whose roots have been in Santa Fe for decades. Coming to visit her grandmother ever since she was a small child, she became enthralled with the ambiance and serenity of Santa Fe.
After moving to Chicago, Marianne pursued a professional job in communications but always kept the idea of returning to New Mexico in her mind.
Spending the majority of her career in outside sales, Marianne became thoroughly knowledgeable in customer service and delivering an excellent customer experience to each client. Later on in life, this workplace experience translated to a career in real estate. Now, as a permanent resident of Santa Fe she offers this excellence to each of her clients and can assist with buying or selling property and everything that comes in between.